I don't think I need to add to the conversation that 2020 has included some less than desirable events. It's been a hard year for many, many people.
I was inspired by one of my favorite artists, Lisa Congdon, to look back over the year and come up with 5 surprise joys of 2020. This was a challenge! And although the transition to 2021 won't make 2020's problems disappear into thin air, it's nice to look back and acknowledge that there were some real gems among the muck.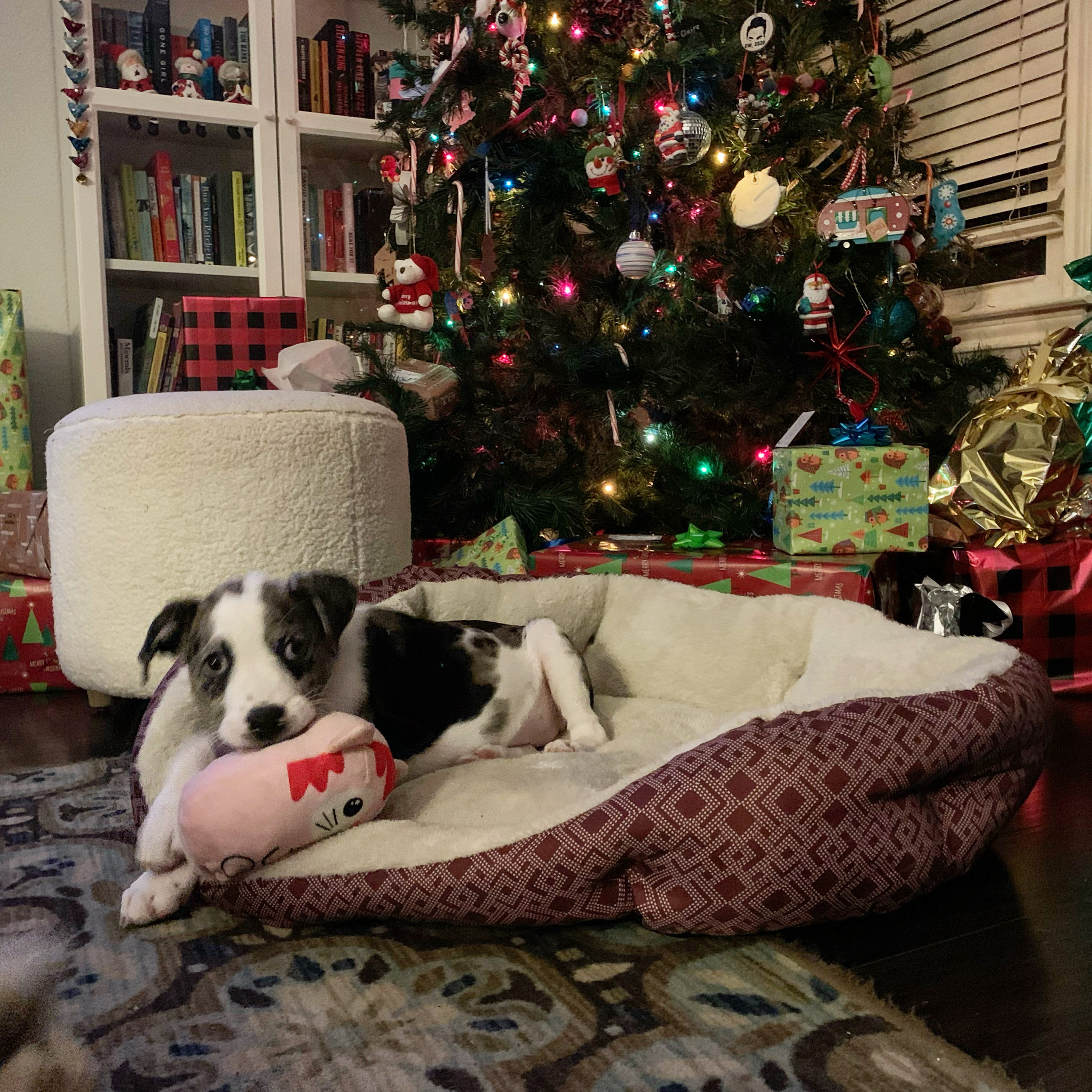 1. Gus! In November of 2020 we adopted Gus, and he's been an adorable (and exhausting) addition to our family. We knew that being home all the time due to the pandemic made it an ideal time to get a puppy. We just kind of forgot how exhausting puppies were. Our sweet SamDog passed away last April after giving us 13 amazing years, and while we can never replace him, we are so happy to open our hearts to this little dude.
2. I started cross stitching! In late 2019 I won a cross stitch kit from Lisa Congdon, and in the spring of 2020, with a lot of time on my hands and hands I wanted to keep off my phone, I gave it a go, and I basically haven't stopped. I'm on my 5th project and loving it.
3. More creative time. Because my kids aren't doing any activities right now, I have been able to claim more time for drawing and painting after I've finished my work for the day. This is something that was much harder to do when we had gymnastics, volleyball, and music lessons in our afternoons. I was accepted into my first show in years, and also made the time to open up my online store!
4. Hiking. In order to give ourselves something to look forward to, we started planning day trips to nearby state parks and local hiking trails. The tweens don't always love the idea, but they are easily bribed with sodas and then realize how much they love the outdoors. Even better when there's no signal for TikToking.
5. Sleep. In December 2019, I abruptly stopped sleeping. As in up to December 23rd I was a champion sleeper, and from December 24th on, I simply could not fall asleep. For months I tried everything (and I do mean everything) and spiraled into a really bad place. But after weeks of therapy with a cognitive behavioral therapist who specializes in insomnia and a prescription for Zoloft, I finally started sleeping again like the old days. I will never take sleep for granted again.
BONUS: So much togetherness. While there are times that I really need to not be around the people in my house, there are positives. We have played more family games. Watched more movies. My twins have always been very close, but now they are nearly inseparable (wait, is that a plus?). All of my kids have gotten along really well, and quarantine seems to have brought out more sweetness, consideration, and helpfulness.
So that's it. My house is not cleaner. I didn't go into a flurry of organizing and decluttering when the pandemic hit. I haven't been cooking more or reading classic novels. My kids miss school, and I miss having even 5 minutes to myself, but we're making the most of it.
What joys have you found in 2020?