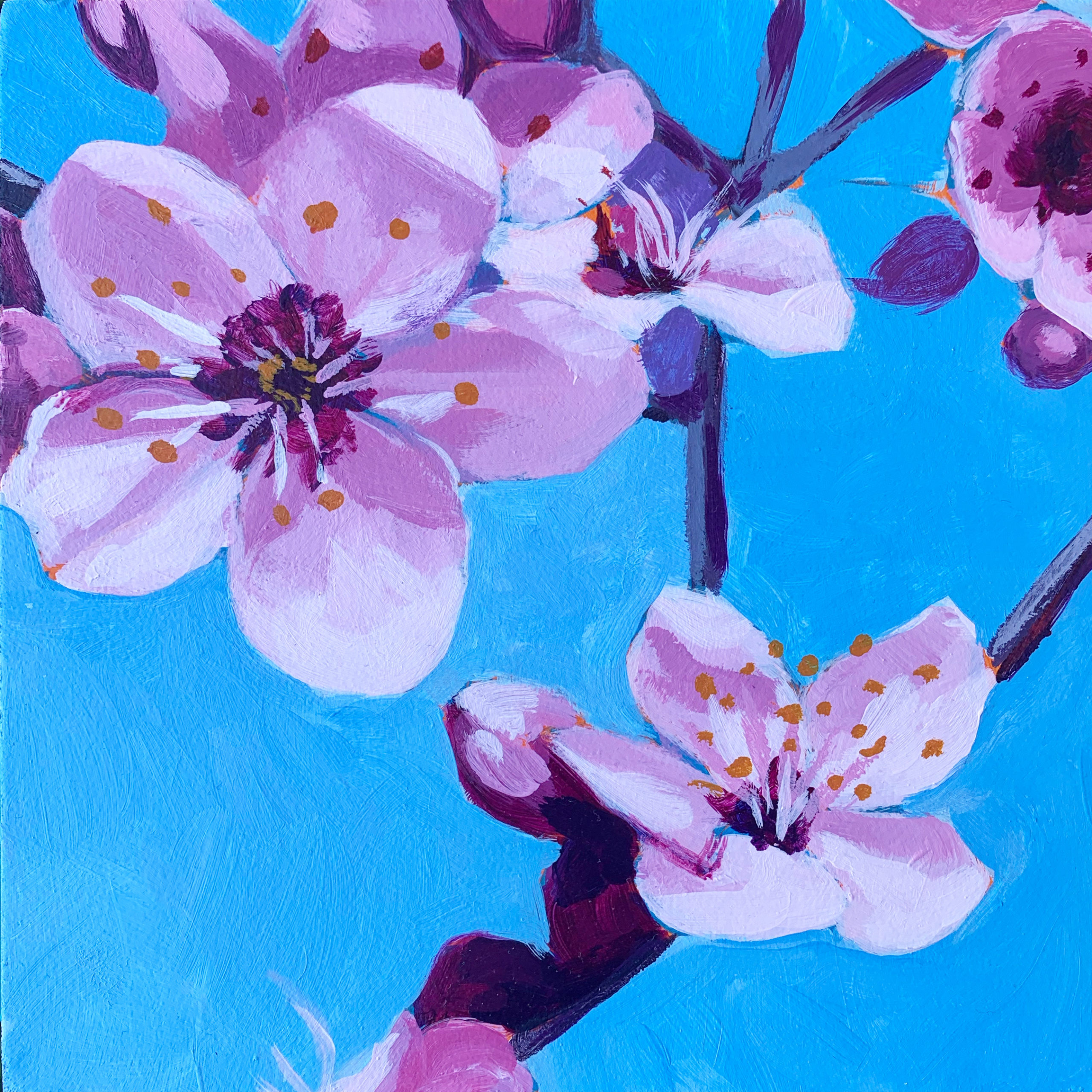 Things are tense.
It was four years ago this month that I started feeling the pull to create again. I had to do something with my hands – besides doomscrolling on my phone, which wasn't even a term back then, but we all know that's what we were doing.
If I were the type of person who always looked for a silver lining, I would say that if anything, my creative fires were fueled again four years ago. But they didn't actually ignite right away.
I put a lot of creative and crafty projects on my wish list. I started following a lot of artists and wishing I was "as good as them." I scoured the internet for things like "how to be an artist" and "magical creative inspiration." I read books on creativity, expecting to absorb it.
I also started therapy. My reasons were two-fold: In my parenting life, I was carrying a burden of guilt related to my twins' prematurity. Nine years after their birth, we were still dealing with the ramifications of their prematurity (them) and delayed trauma (me). And I realized I needed real help.
And in my creative life, I needed help figuring out how to grasp onto the straws of creativity that were dangling down, seemingly just out of reach.
I started talking about my parenting difficulties. I started talking about my creative dreams.
I started drawing again. I did a 100 Day Project.
I stopped.
I started again. I did another 100 Day Project. I sold some drawings.
I stopped.
I started painting. I experimented. I drew some more. I started challenges and then stopped them because they infringed on actual work I wanted to pursue.
So now I no longer sit on the couch with my phone in my hand, agonizing over what I'm NOT doing. If I'm not doing something now, it's pretty intentional. And if there's one thing I am on board with, it's intentional laziness.
But creativity is intentional too. And that's the piece I was missing all those years. Every day I have to make a decision to show up for myself, for my art, and for my fistful of followers in Instagram, lest they think I've Insta-disappeared.
I guess what I'm saying is this: If I find something to keep my hands and my mind busy, I'm more likely to be refreshed and strong enough to show up in other parts of my life: my family, my work, my artwork, my causes, my interests.
Also, I took up cross stitching because it keeps me away from my phone. Old lady activities for the win!
What old lady/old man activity keeps you from doomscrolling?
---